As announced in an Embarcadero blog post, there is a new contest available to Delphi developers with a chance to win an Apple M1 Mac Mini.
Skia is seemingly used everywhere (Google Chrome, Android, Flutter, Xamarin, LibreOffice, Firefox…) and is also available for use with your cross-platform FireMonkey and your Windows VCL applications.
Check out Embarcadero's blog post for more info on Skia and the great features available to Delphi developers.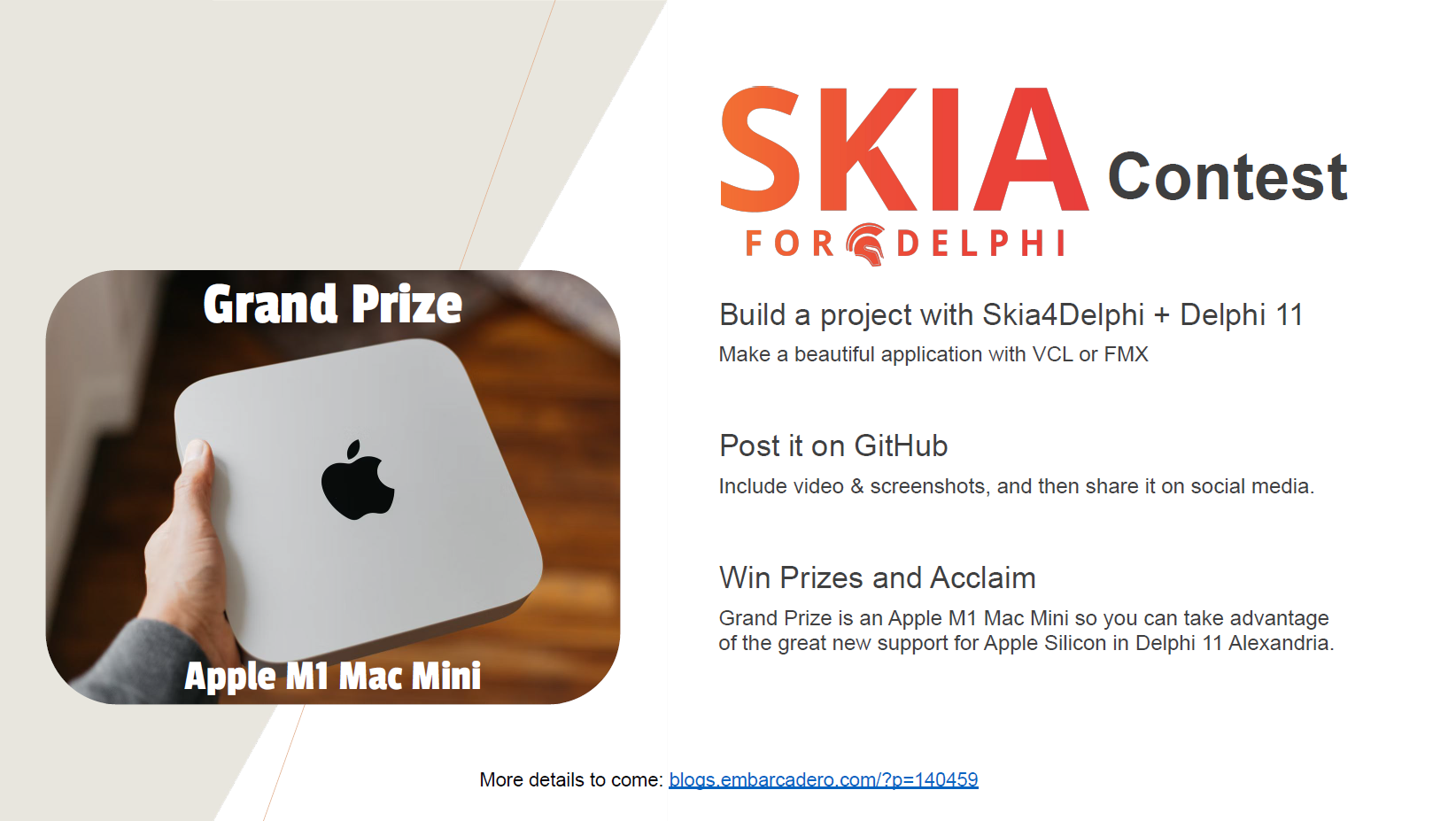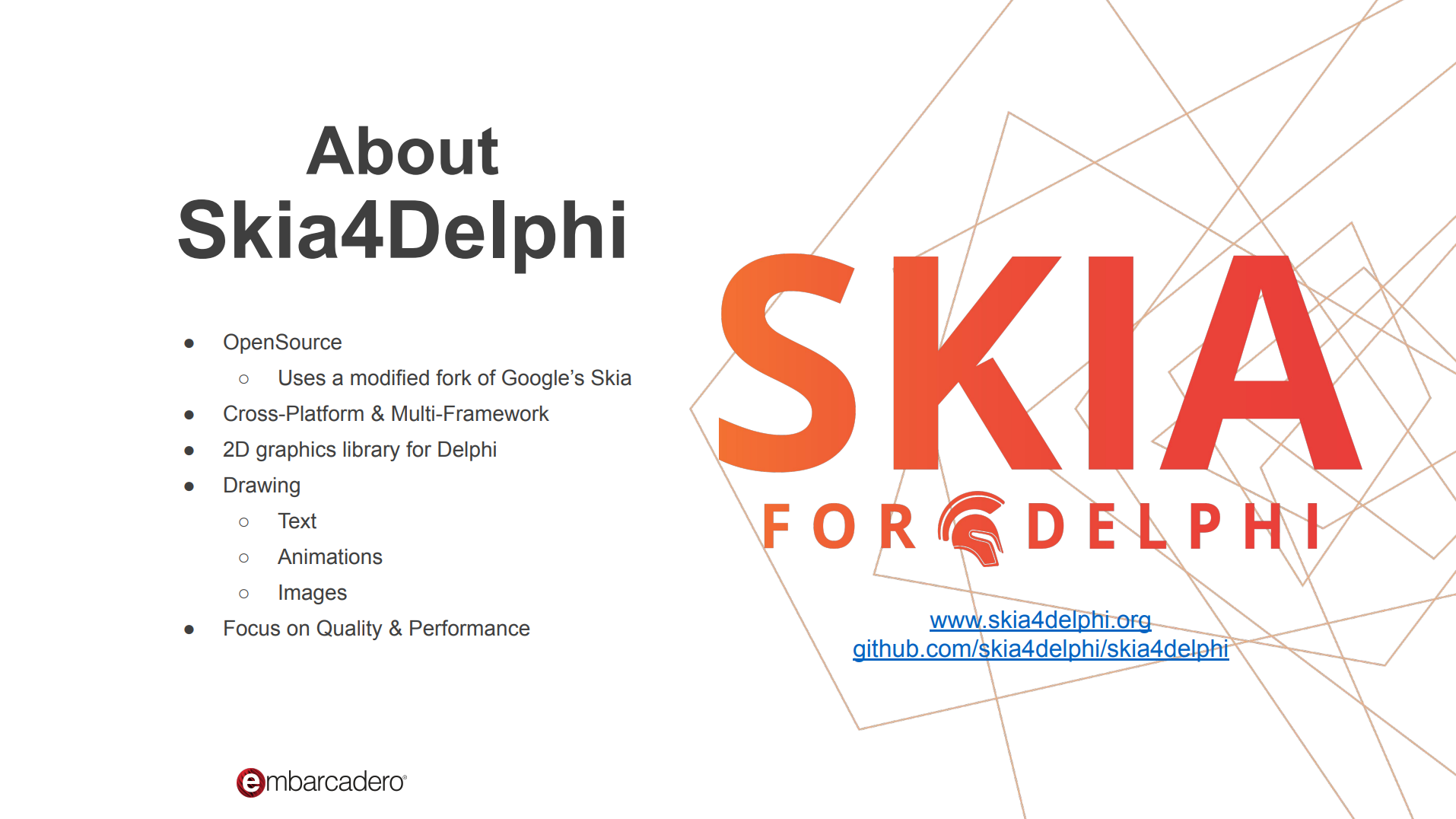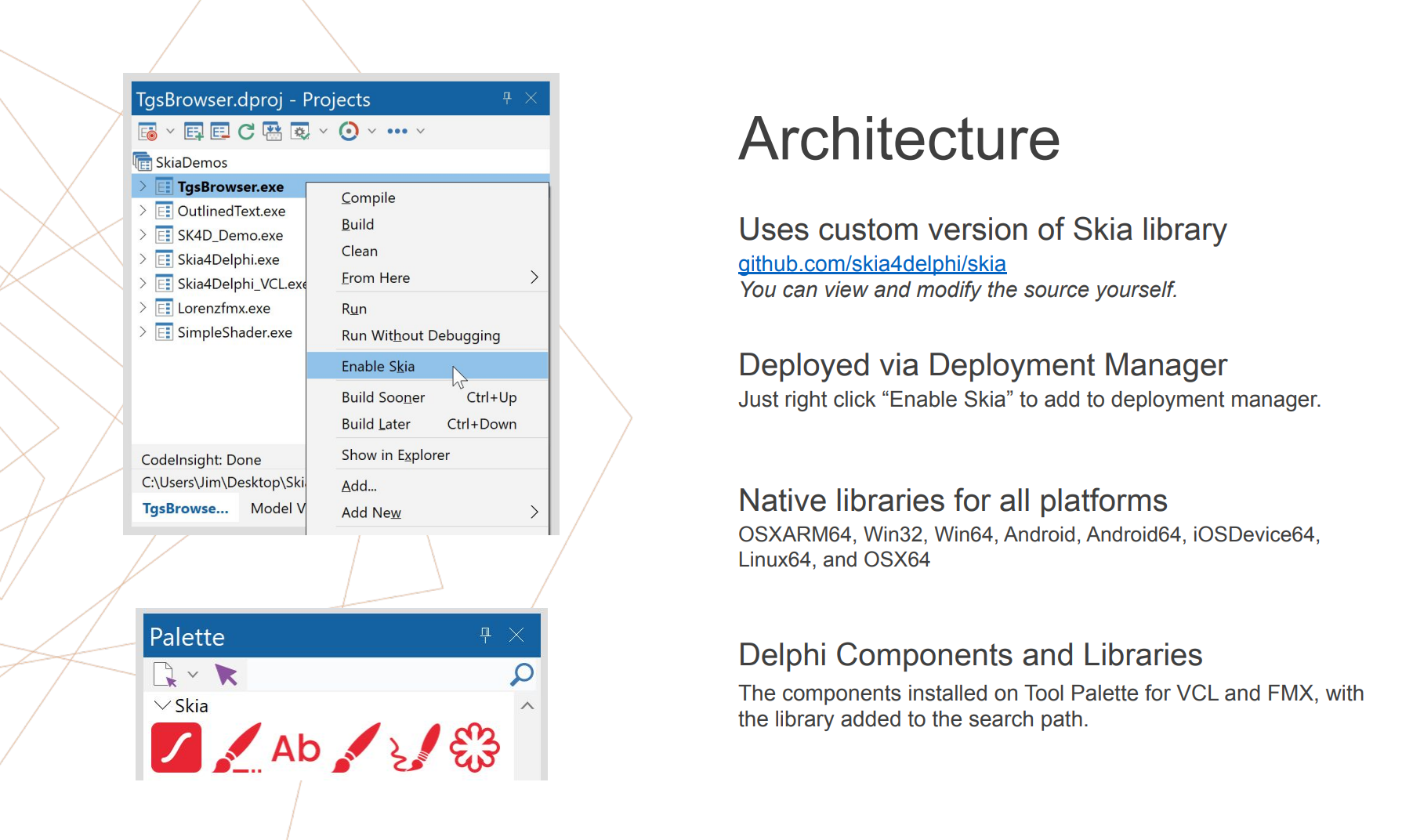 What will you build with Skia4Delphi? Let me know!