As just announced on the Embarcadero Blogs site, there's a new free online Delphi conference coming next month sponsored by Embarcadero. This is different than the normal CodeRage events and this one is focused solely on Delphi. DelphiCon is the official online conference all about Embarcadero Delphi.
Speakers include: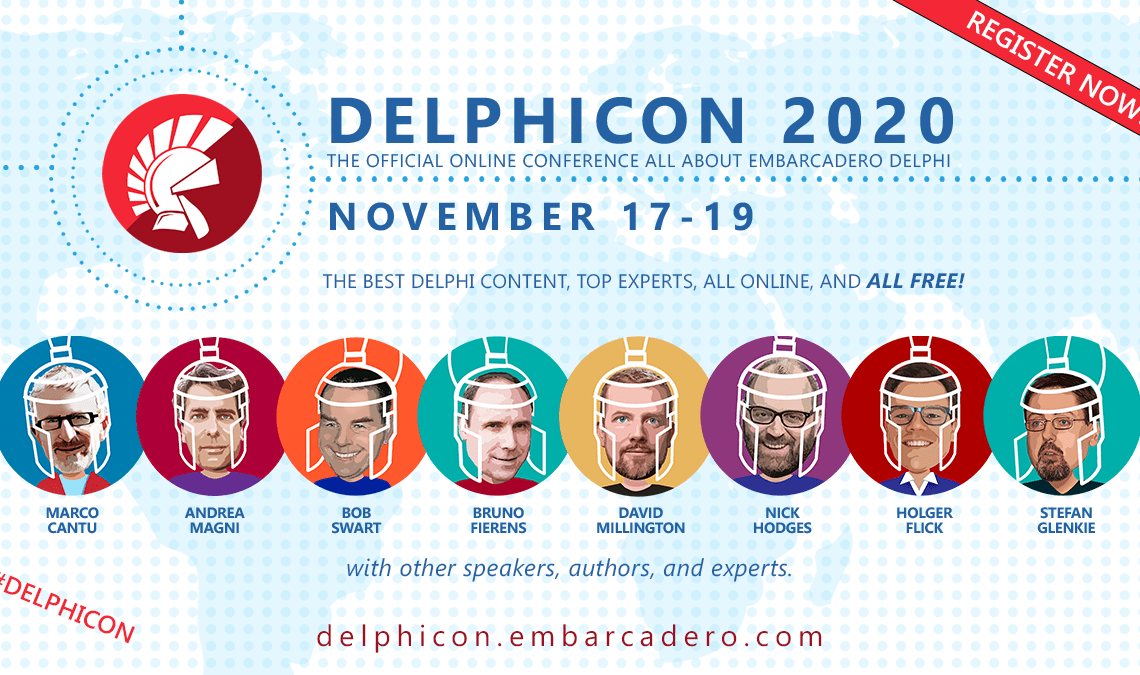 The current schedule includes (all English language sessions):
November 17, 2020
Opening Keynote: The State of Delphi
Marco Cantù
Introduction to Spring4D - Taking Delphi Development to the Next Level
Stefan Glenkie
How Well do you Know the Delphi Language?
Nick Hodges
Delphi PM & Architect Panel
David Millington
November 18, 2020
Delphi GUI Programming with FireMonkey
Andrea Magni
Real-world CodeSite Logging Techniques
Bob Swart
November 19, 2020
Powering the Web with Delphi
Bruno Fierens & Dr. Holger Flick
High Performance Delphi
Primož Gabrijelcic
It's great to see Embarcadero putting additional resources into Delphi marketing! I'm signed up already - hope to catch you online! Sign up today for your free All Access Pass.